Also known as: safety alarm glass, anti-theft alarm glass, anti-robbery alarm glass, anti housbreaking alarm glass, securit alarm glass.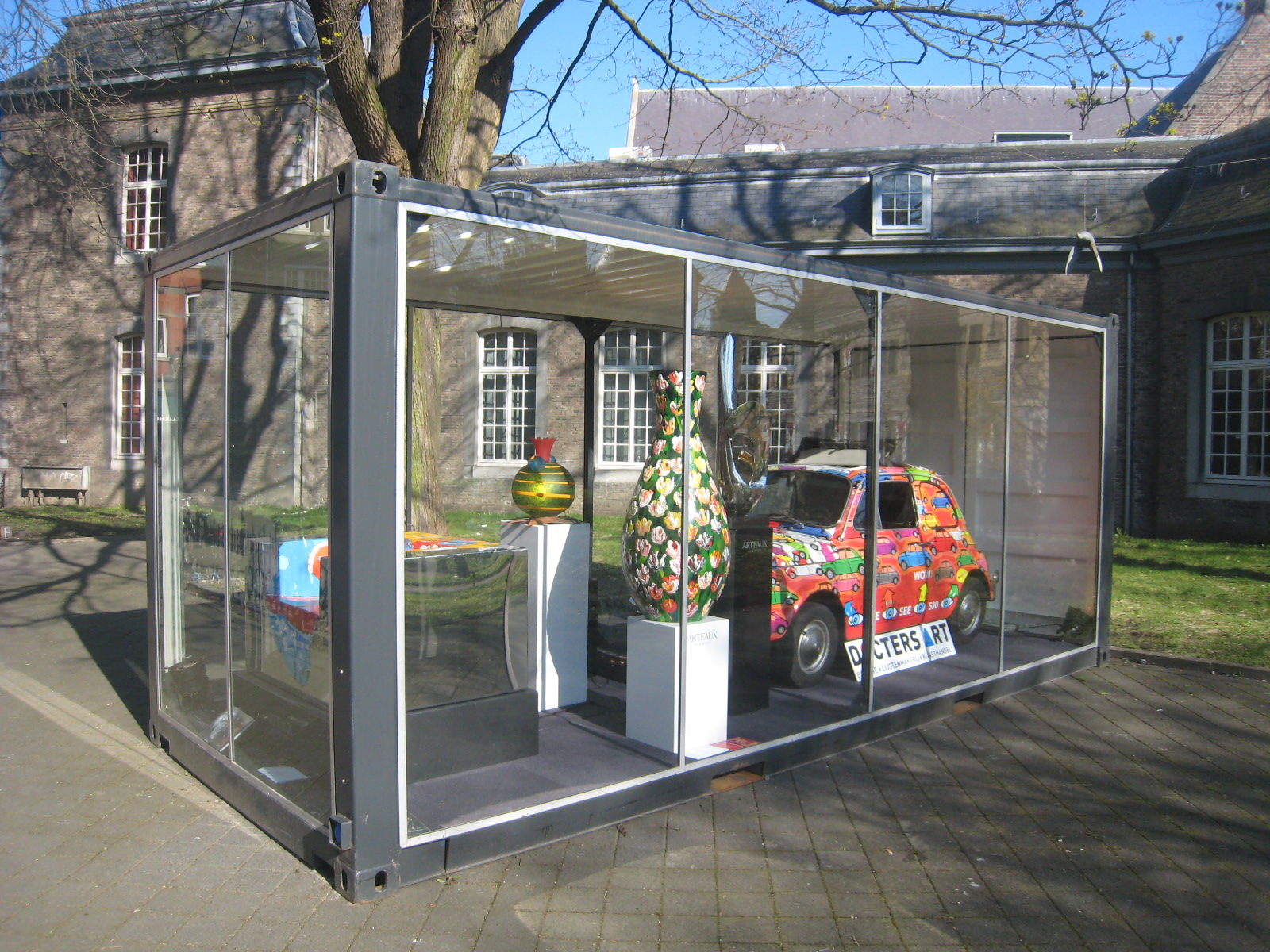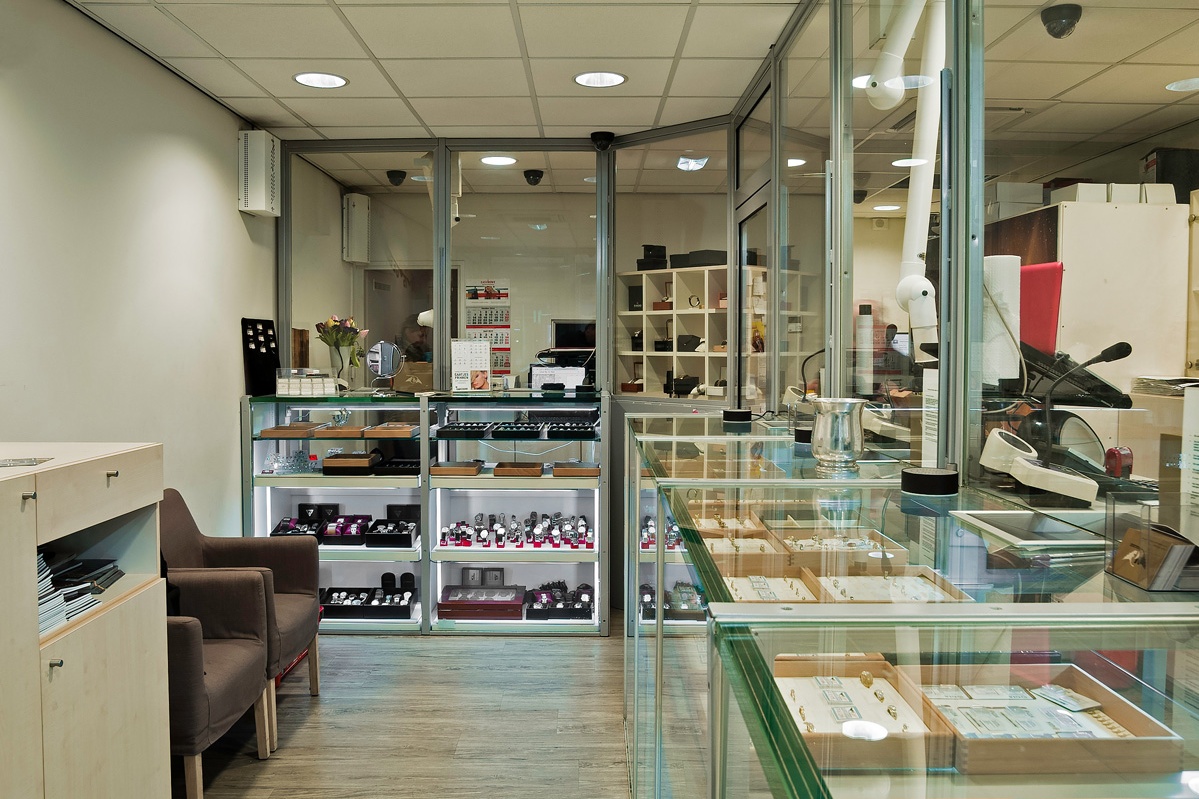 Alarm glass: NGT ALARM
This special safety product alarm glass takes advantage of the specific fracture properties of tempered glass. Regardless of the initial damage point, the pane will shatter along its entire surface. This effect is used by providing an electrical circuit using the acquiescent current principle. In the event of fracture of the alarm glass, the circuit is always interrupted and this triggers an alarm. As a general principle, there are three different ways to create this circuit:
the conventional method of alarm glass is a conductor loop that is printed on and fused into the pane in the visible area. The visibility of the conductor loop might have a deterrent effect, but is visually unsatisfying particularly in solar control glazing.
For this reason, there are special conductor loops that operate to the same principle but which are exclusively installed in the covered marginal area of the alarm glass so that they do not interfere with the visible surface.
In the third variant of alarm glass, the electrical conductivity of the function layer of insulating glass is used, by providing to soldering points in the covered marginal area.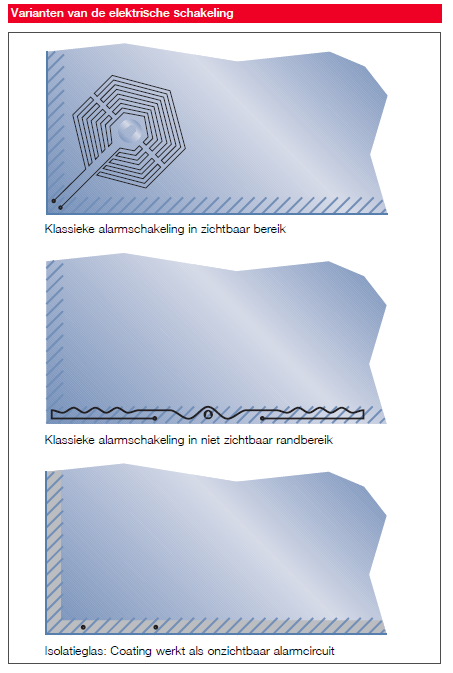 This particular feature of this alarm glass is that the measurement points are connected to an 'intelligent' evaluation unit. This takes into account, during initialisation and monitoring, the individual resistances in different glass dimensions. The evaluation unit is so small that it can easily be accommodated inside a flush switch box or in a distribution box. Up to three alarm glasses can be connected to one evaluation unit.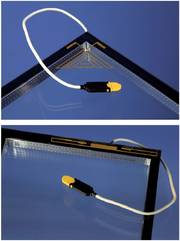 No visible alarm web
Coating always in Pos 2, making it ideal for solar control glass
No cut-out in the coating
Ideal for small-size panes
Up to three elements can be connected to one evaluation unit
Evaluation unit can be connected to conventional systems
In all three cases, the tempered alarm glasses are equipped with connection cables of approx. 30 cm length that must be carefully laid in the rebate, extended and connected to an alarm unit. Ensuring permanent and safe functioning requires precise glazing as well as absolutely correct wiring and cable laying. The general glazing regulations and the regulation for installation of electrical systems VDE 0833 and DIN 57833 as well as Vds provisions must be observed for installation.