Also known as: laminated security glass, laminated stratobel, laminated stadip protect, vandal-proof glass, anti burglary glass, armoured glass, anti-shatter glass, blast resistant glass.
laminated glass 33.1, laminated glass 44.2, laminated glass 55.2, laminated glass66.2, laminated insulated glass, laminated tempered glass, laminated clear glass, laminated diffused glass, laminated milkwhite glass, laminated docrative glass, swisslamex, stadip ultimax, sprimosafe, stadip silence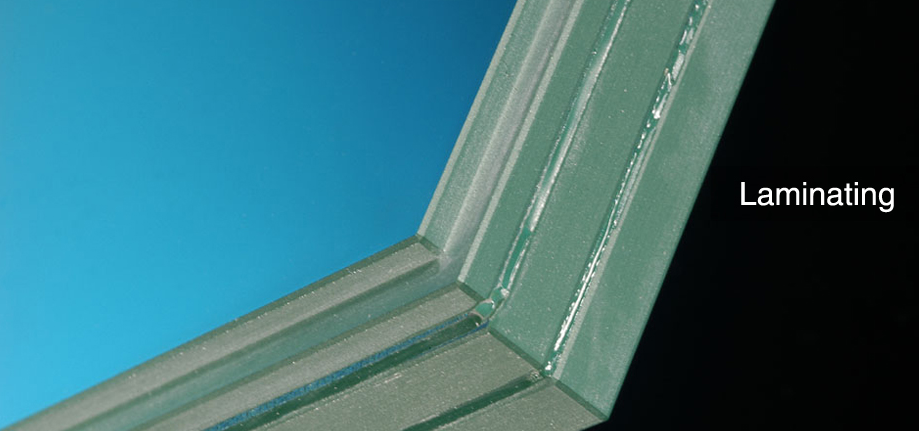 Laminated glass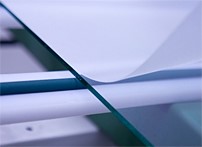 Laminated glass breaks faster than toughened glass does, but due to the presence of the PVB-film it is much harder to break completely. When the glass breaks, the laminated glass forms a star break, while toughened glass immediately falls apart into thousands of tiny pieces. Moreover, the laminated glass, unlike the toughened glass, can be sawed, cut or drilled. Furthermore, the PVB-film functions as a UV filter and protects the goods behind the glass from coloration. Laminated glass is also sound insulating and can provide optimal warmth-insulation in combination with double-glazing.

Laminated glass with PVB
Laminated glass is often applied as extra protection in windows, balconies or sloping roof glazing. Certain versions also form an excellent security against burglary attempts with a sledgehammer or burners. One or multiple elastic films of the synthetic material "polyvinylbutryal" (PVB) have been placed in between the layers of glass. The pressure and the temperature during manufacturing are so high that the PVB-layers are permanently connected to the glass.
Different types of laminated glass
Laminated glass with EVA foil
Sentry Glass
Laminated glasswith RESINE
Laminated glass with VANCEVA Foil
Laminated glass with printed foil
Laminated glass with polycarbonate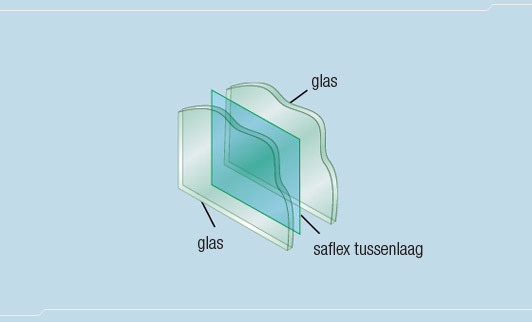 Applications of laminated glass
Safetyglass
Burglary glass
Bulletproof glass
Colored glass
Automotive glass
Maritime glass
Design glas
Staircases
Bent glass